Dual 8" PolyPlas drivers deliver unrivaled purity, power, and realism
The results are in from lab and listeners alike: decades of JBL acoustic research and development have made their pronounced impact. With its twin 8" PolyPlas drivers delivering twice the unrivaled accuracy and realism of JBL sound, we'll let a masterpiece – and the truth – speak for themselves.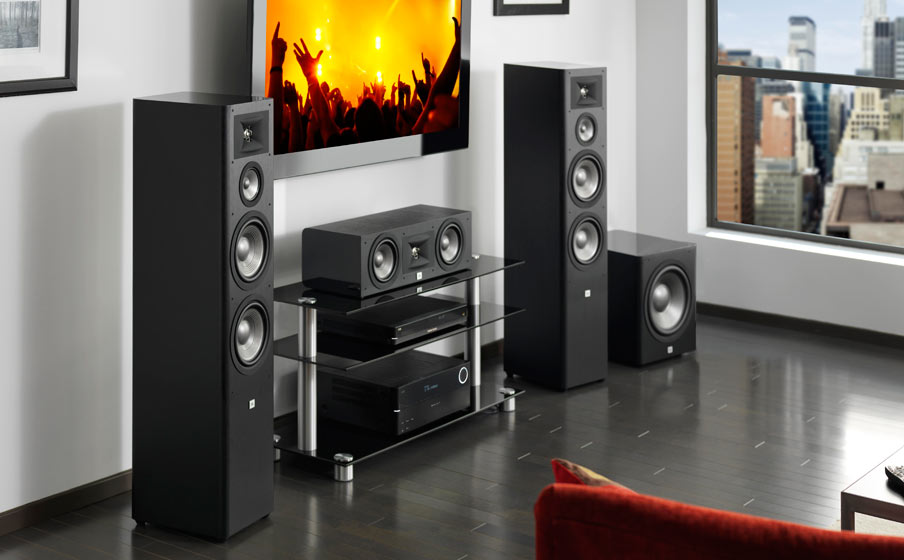 1" CMMD® Lite high-frequency driver and High Definition Imaging (HDI) waveguide bring cinema-grade imaging and natural balance to your listening experience
The apex of 67 years of pioneering sound research at our JBL labs, the Studio 290 incorporates groundbreaking innovations like a High Definition Imaging (HDI) waveguide design and a 1" CMMD® Lite high-frequency driver into its framework. Together, these advances let you experience your sound purely and cinematically, with all the imaging, high-frequency detail, natural balance, and full spectrum sound of advanced home theater.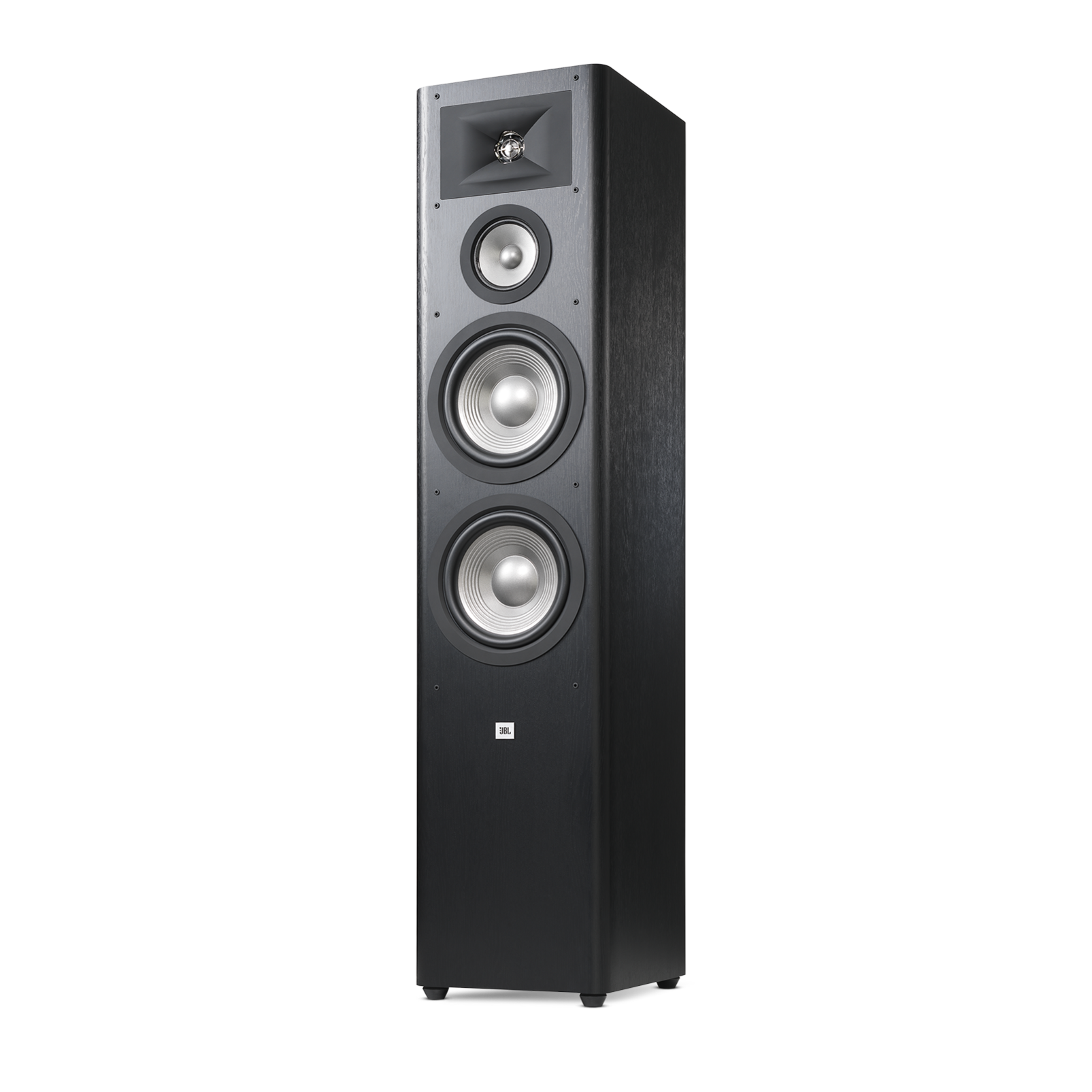 Visually striking 21st century design features that can't fail to seduce
The JBL way is to make it look as good as it sounds. And with the Studio 290, we've made no exception. With 21st century elegance that incorporates soft-rounded edges, black gloss paneling, and soft-touch paint, we've built something that seduces the eye as much as it commands the ear.
Clear the floor and let the sound through
Clear the floor andlet the sound through You knew it was coming. You can't expect JBL engineers to rest when it comes to redefining home theater sound. Introducing our new JBL® Studio 290 dual 3-way floorstanding loudspeaker – a towering piece of sound-craft that goes far and beyond what otherscould only imagine. A signature part of our new 10-piece JBL Studio 2 loudspeaker series, the Studio 290 has been tested relentlessly in the world's most advanced sound research lab – our own – as well as pitted against competitors in real world comparative listening studies. The results are in: the Studio 290 takes the crown for legacy and technology. Its dual 8" PolyPlas drivers deliver twice the potency and precision of signature JBL sound. A rear-firing Slipstream bass port envelops your senses in tight, accurate bass. But these are just for starters: we're aiming for the record books. Taking cues from our own work in developing some of the world's most legendary recording studios, we've given the Studio 290 the kind of home audio experience that's normally reserved for premium movie theaters. We've added improvements like a 1" CMMD® Lite high-frequency driver to ensure low-distortion, and a High Definition Imaging (HDI) waveguide design that offers pinpoint sound imaging and firm natural balance. We've shored up the Studio 290's interior with edge-to-edge bracing so that there's minimal cabinet flexing and bass distortion. Finally, we've introduced seductive 21st century features like gloss black paneling, soft rounded edges, and your choice of either Black or Espresso woodgrain finish. For those able to see and hear the truth, we're confident you'll know it – full volume – when you see and hear the Studio 290.